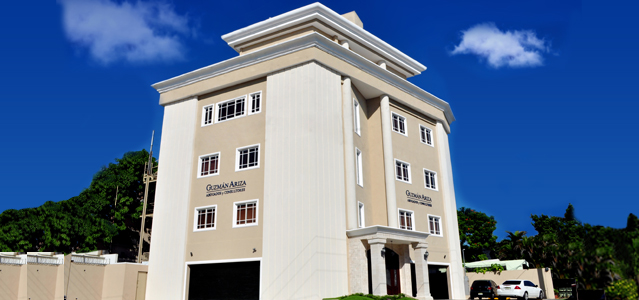 Address
Pablo Casals 12, Serrallés, Santo Domingo 10125, Dominican Republic.


  +1 (809) 255-0980

+1 (809) 255-0940
Get Directions
© 1998-2018 ALL RIGHTS RESERVED.
IMPORTANT NOTICE: This website is designed for general information only. The information presented should not be construed to be formal legal advice nor the formation of a lawyer/client relationship. You should not act upon this information without seeking professional counsel.