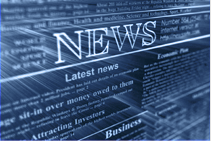 Dominican Republic will facilitate 12,690 linear kilometers (7,885 miles) of 2D seismic lines, in an undeveloped territory with no concession, for the exploration and exploitation of hydrocarbon, to investors interested in the local energy industry, according to the minister of Energy and Mines, Antonio Isa Conde.
The National Hydrocarbons Database is expected to be concluded by the first trimester of the year, where technical reports on oil basins, especially geological, geophysical and cultural studies, and a petroleum system model basin for Enriquillo, San Juan, Azua and the eastern plains will be available for consultation.
The Ministry of Energy and Mines announced that the exploration of hydrocarbon in the country will now be based on tenders, aiming for a more transparent and efficient process. The bidding process will be organized as soon as the multinational Schlumberger Surenco concludes the compilation of the National Hydrocarbons Database.
The Ministry of Energy and Mines is drafting the regulation of exploration and exploitation of conventional and unconventional hydrocarbons and, with the support of OLADE and Canadian cooperation funds, will establish safety regulations governing industrial and environmental potential hydrocarbon production activities in the country.
Also, the Ministry is drafting the model contracts and terms of reference of the process that will be launch in the first quarter of 2016 to assign exploration blocks.
The winner of the tender may start researching the Bahía de Ocoa, Azua, Elías Piña, San Juan de la Maguana, Barahona and other southern provinces, as well as at the platform of San Pedro de Macorís and the eastern part of the Cibao region.
[February 2016]
https://drlawyer.com/wp-content/uploads/2014/07/news.png
141
211
Steffi Fondeur
https://www.drlawyer.com/wp-content/uploads/2017/02/90banen.jpg
Steffi Fondeur
2016-02-10 13:00:29
2019-03-12 14:57:24
Dominican Republic promotes hydrocarbon exploration